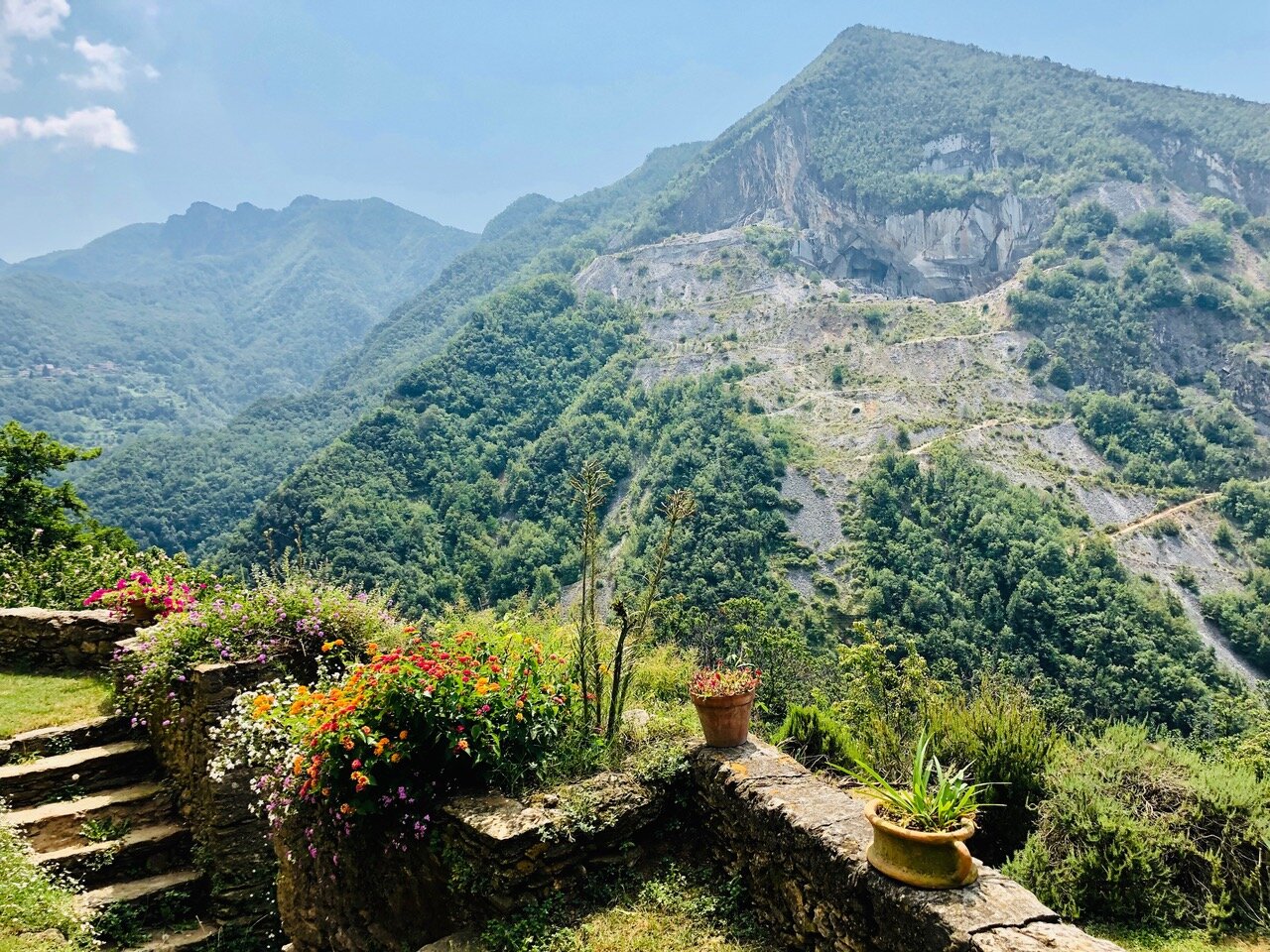 Painting Light and Color in Tuscany: A Cultural Immersion
Details:
Fly into Pisa International Airport (PSA)

Ground transportation provided throughout the trip (including airport transfers)

Hotel Da Filie located in Querceta, Seravezza

Breakfast provided daily at the hotel, 4 lunches & 6 dinners provided at Montorno

Base price: $2,820 plus airfare
"Montorno… Ahhhh, the light, the people, the food, the flowers, the views… everything converged to create the most incredible painting experience! It exceeded my expectations in every way. Angela Nesbit is an excellent teacher who consistently pursues the next level and everything she does. Our hosts, Francesca and Alessandro, are the epitome of hospitality and amazing cooks, the locales were gorgeous artful and charming. You will fall in love!"
Painting Light and Color in Tuscany: A Cultural Immersion
June 23 – 30, 2020

Immerse yourself in the world of Tuscany. This workshop will focus on seeing the spectacular light and color — Painting Plein Air at Montorno Villa (just north of Lucca) and the surrounding areas. This is an amazing opportunity to experience the beauty that Tuscany has to offer.
Students will be immersed in both an artistic and cultural experience. With breathtaking mountain views, charming villages, and a colorful coastal port, there is a painting around every corner! We will spend time painting and eating at Montorno Villa, the country home of our Italian hosts, which offers a rare glimpse into true Italian life. We have excursions to unspoiled locations such as Pruno, Seravezza, where Michelangelo once lived, and Peitrasanta which are a visual and creative delight.
The six painting days will be overflowing with information. Angela Nesbit will focus on seeing light, color and value. Her teaching style will include demonstrations, easel-side instruction, and handouts on key topics.
Some of the topics covered will include:
How to use exaggerated color to paint the Tuscan Light,

How to loosen up and have energetic paintings

How to push values so your paintings sparkle.

Angela paints in oils but students may paint in oils or acrylics. All levels are welcome.
Awesome art instruction with Italian culture, plus amazing food, equals a life experience that should not be missed!
Questions?
Contact Angela Nesbit via email or call 704-560-1338.
interested? join our Pre-registration list.
Registration will be open soon. In the meantime, we're collecting a list of those interested in attending. We'll be sure you get first access to registration once it is available.